Year 10 NEMO Competition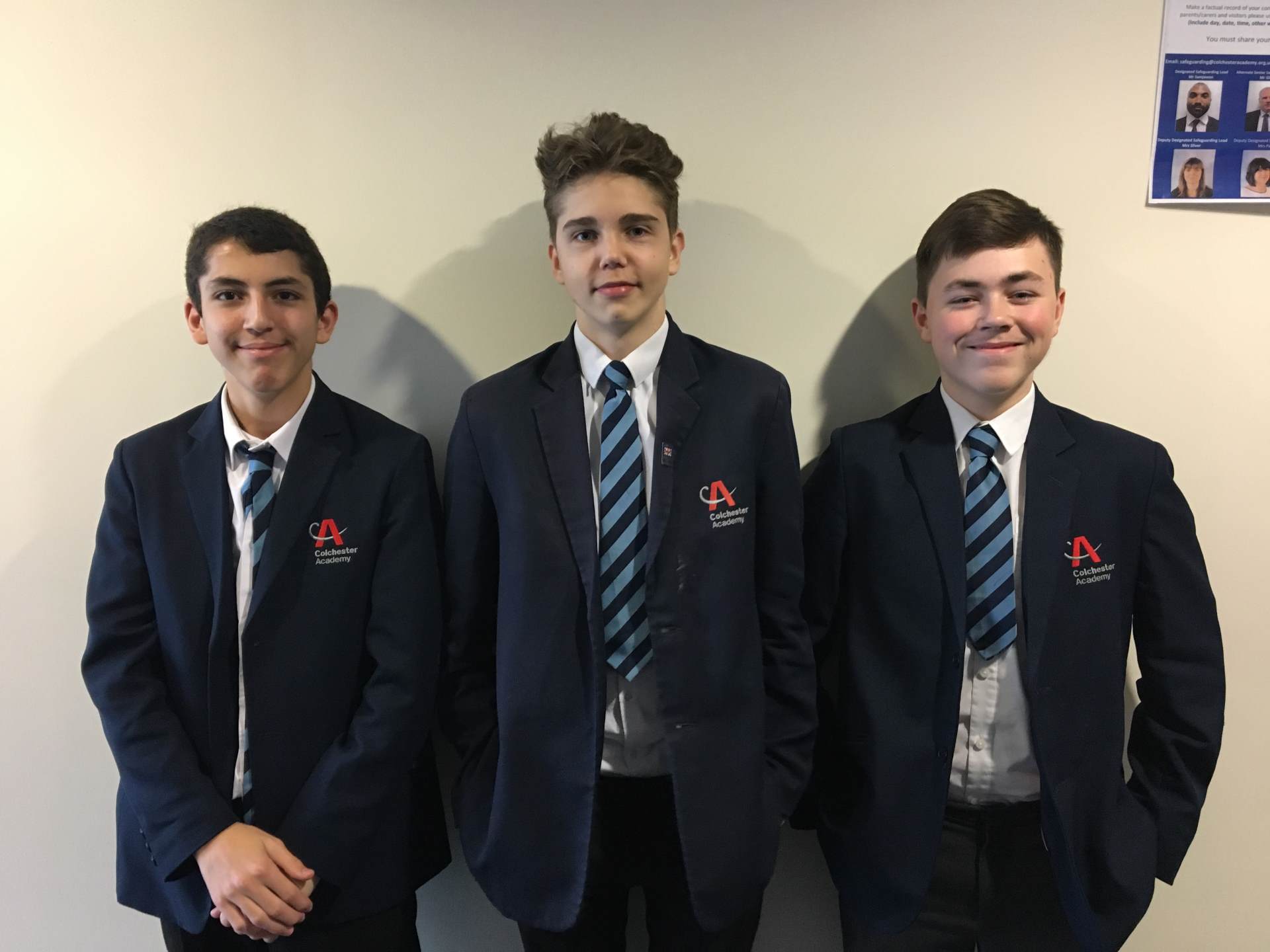 Year 10 NEMO Competition- A number of our brightest year 10 mathematicians competed against many teams from other schools around the North Essex region this week, representing Colchester Academy in an exemplary manner.
The competition itself requires students to answer a variety of maths related problems which entail high end mathematical thought and many problem solving puzzles to be completed as a group. I am very proud to witness first hand a fantastic team ethic among both teams that competed on behalf of Colchester Academy and real desire to achieve and give their all. Colchester Academy have had great success in this competition in previous years, but on this occasion, despite a valiant effort, we did not quite make it to the podium
The following students should be highly commended for their spirit, demeanour and teamwork in their participation of the competition. Well done to Elliot Labdon, Jessica Jacobs, Chantelle Jacobs, Alaa Shaar, Lewis McClure and Robertas Vaitkus. You have done Colchester Academy proud, excellent work.
Keep a look out for the other year groups progress in these competitions at a later date!